VIDEO: Marine Surprised Family At A Professional Hockey Game & THEN PROPOSED TO HIS GIRL! HELLA CUTE!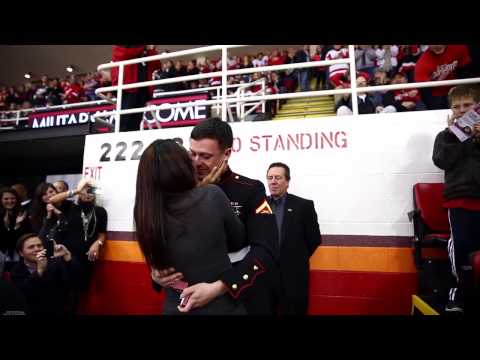 Posted Monday, December 16th 2013 @ 10am
A Marine named Lance Corporal Chris Marr surprised his family and girlfriend at a Penguins vs. Red Wings NHL game.
Then he got down on one knee and PROPOSED to his girl! HELLA CUTE!